Page 3 of 3 •

1, 2, 3

Hi all, ok, I'm sorry again for the delay, I just come to write again in the post to announce that I have made other conversions at the moment .. and thanks to Mansell5 for the correction, yes, there is no line for cars test session, the only thing I can do is eliminate the line for the race, but keep the one of the registered cars ... ok, I will leave some pictures of what I have done so far and I would like them to help me ..
ok first of all, I managed to convert the body with large mirrors of lotus 79 for belgium, note that this body was used in more races of the season, but unfortunately when I put it on other skins for example from austria or zandvoort, the skin was buged and it was not nice to drive a car with a deformated skin, so I think is better stay the chassis just for belgium (the skin is perfect for this chassis) .. I converted the chassis and the cockpit, also as always, added the redlamp and some blackfires and even the rainlight .. for all the lotus79 ..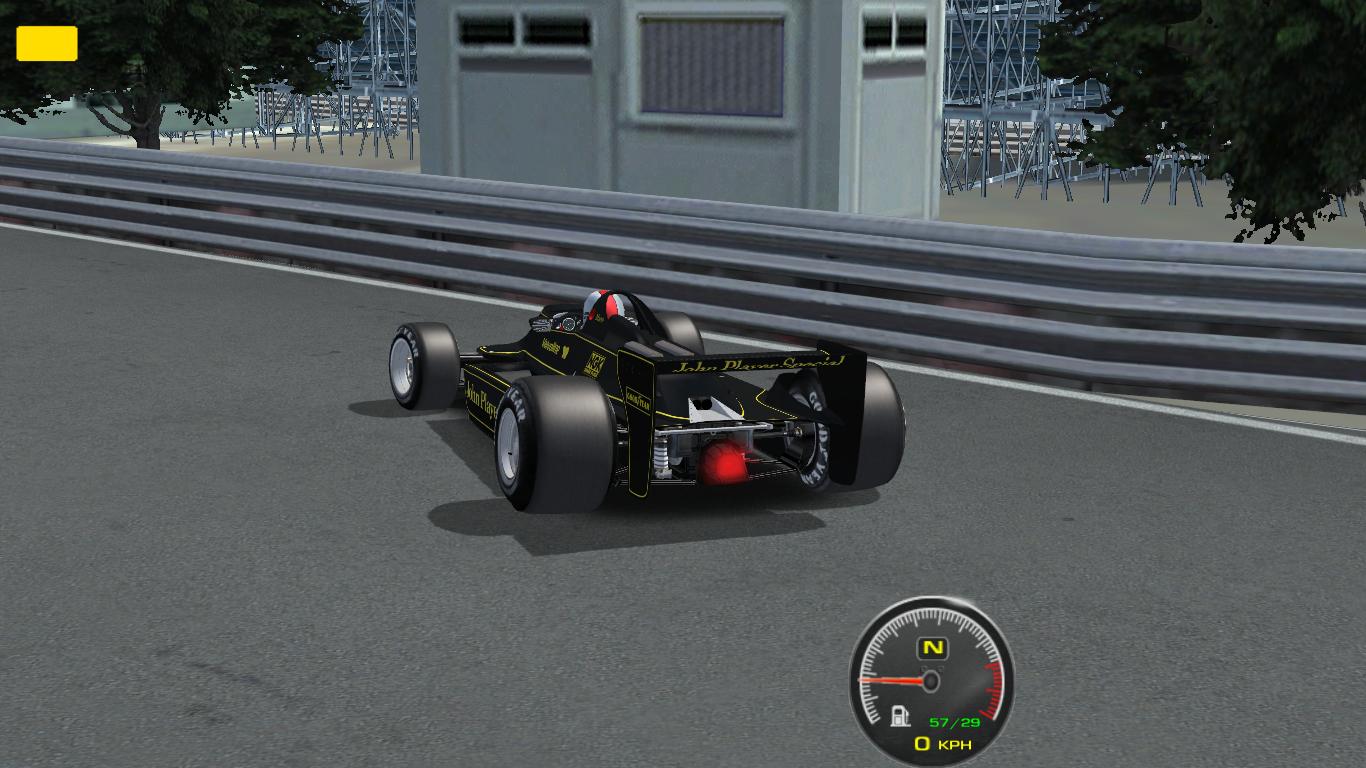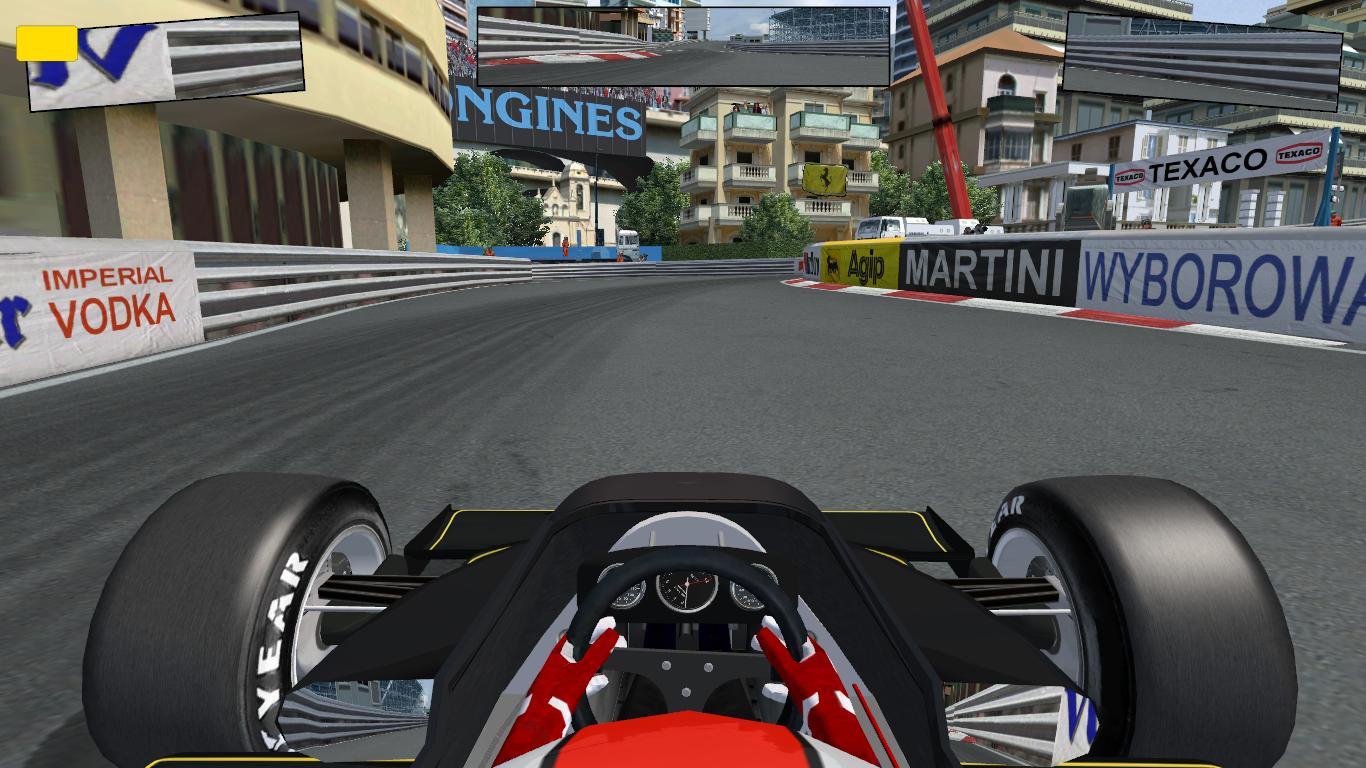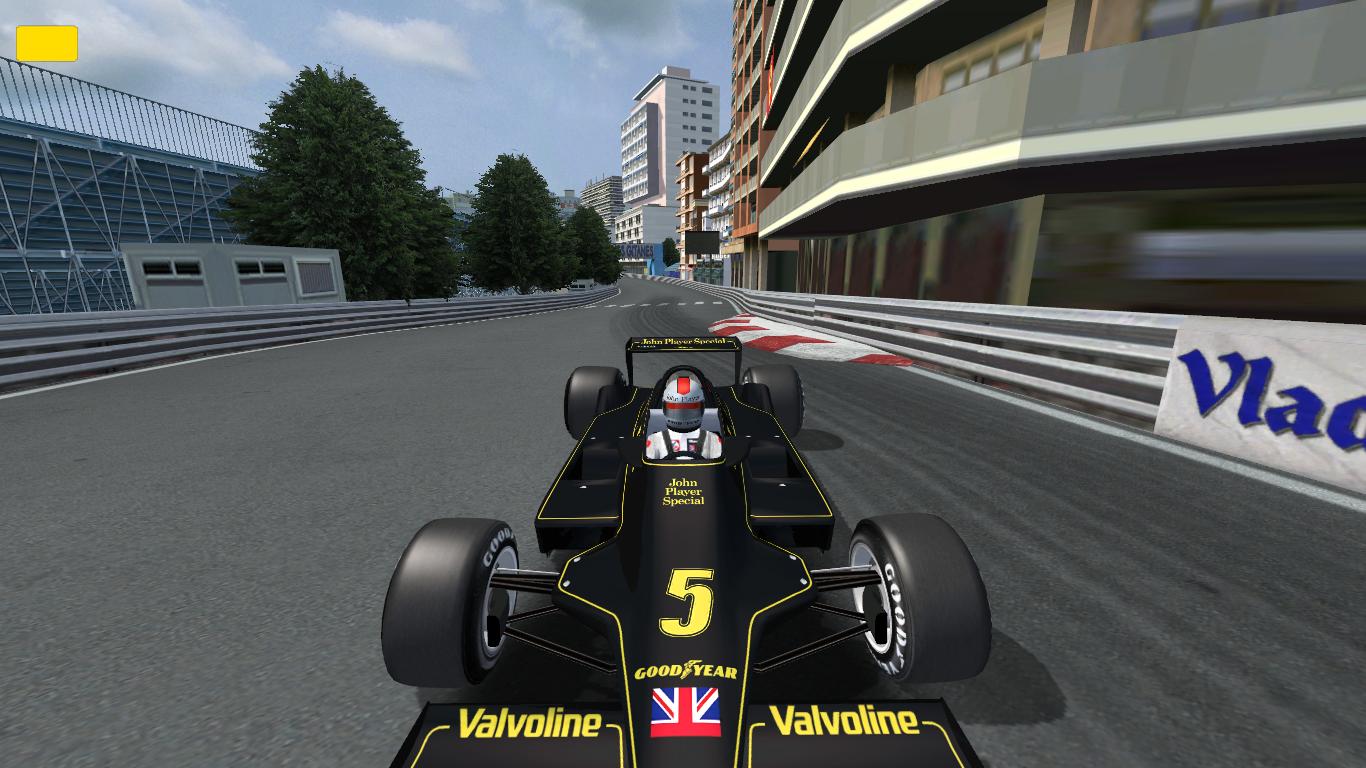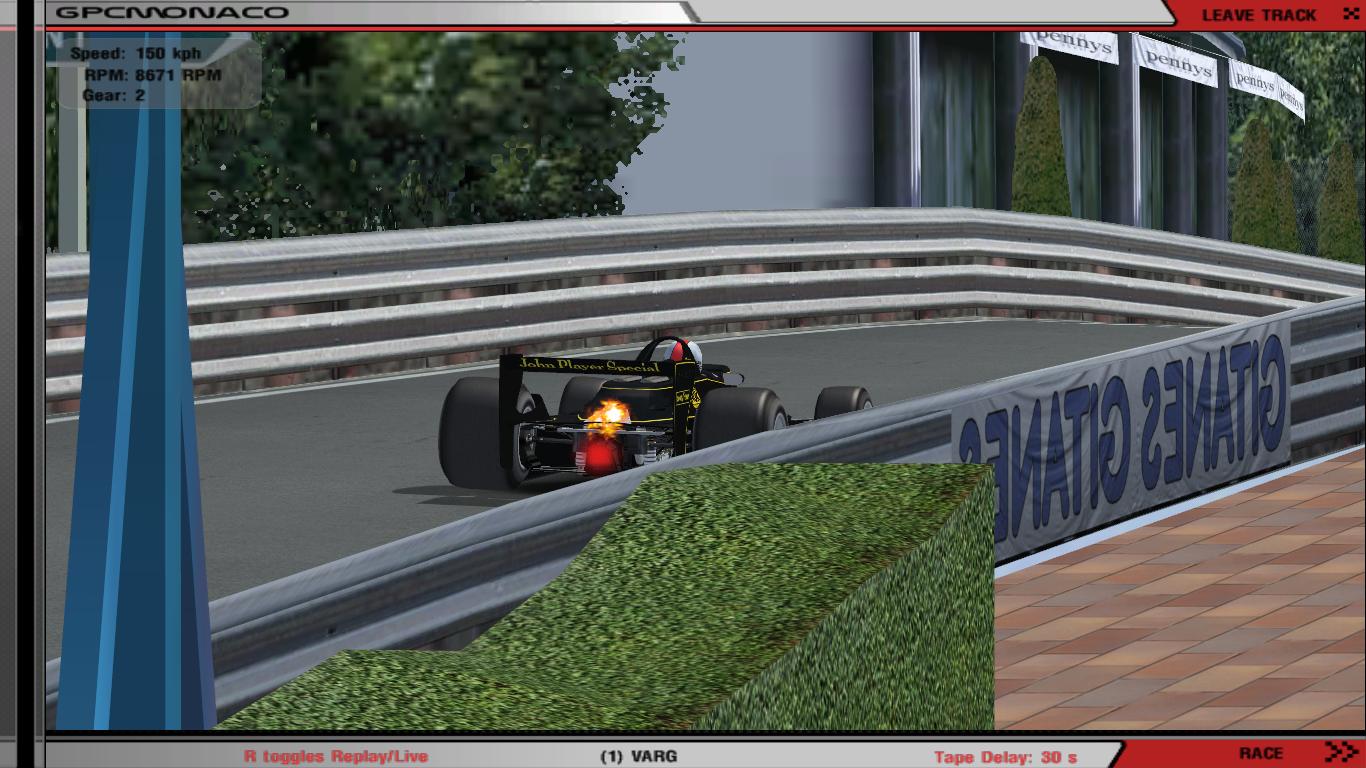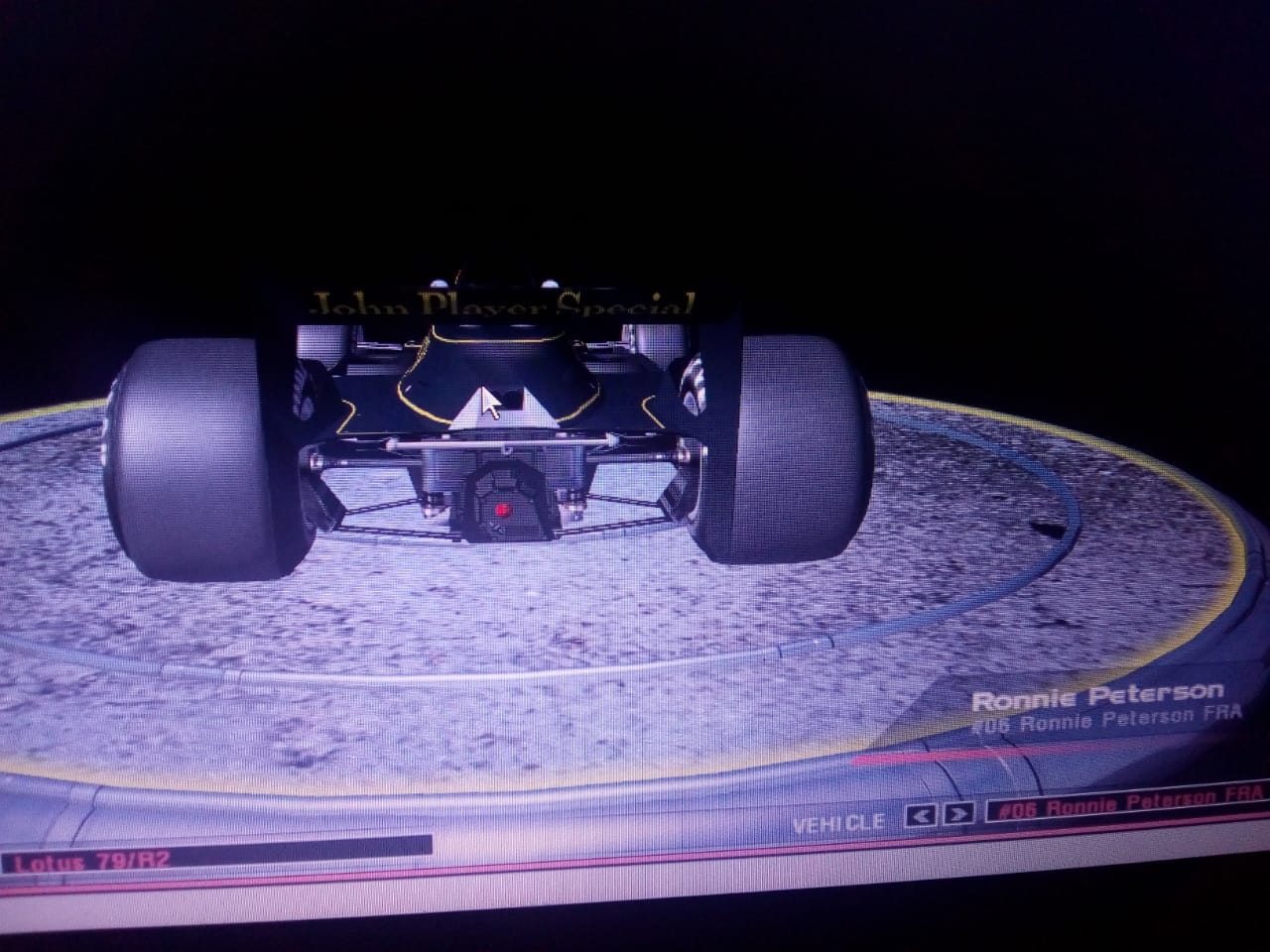 ok, next, I changed the patrese skin to brazil, now it has the number 36 .. (also the arrow A1 and FA1 have rainlight and blackfires)
[img]
https://i.servimg.com/u/f62/19/91/94/26/patric10.jpg
next,
I converted the small skirts that were missing for tyrrell, at the moment I have only confirmed by historical photos that the two cars used this part in UK and HOLLAND, I know they used them in more races but I need more evidence to know which cars to put this part.. and I also added the redlamp to the rear wing (as it was in real life). besides adding raining light and blackfires for all tyrrell cars
[img]
https://i.servimg.com/u/f62/19/91/94/26/tyrrel10.jpg
[img]
https://i.servimg.com/u/f62/19/91/94/26/tyrrel11.jpg
[img]
https://i.servimg.com/u/f62/19/91/94/26/tyrrel12.jpg
[img]
https://i.servimg.com/u/f62/19/91/94/26/tyrrel13.jpg
ok for now, the last conversion is the double wing of the mclaren m26, try also to convert the body of the cars of luigi70, but the body is very different and the engine and the wings were united, so it was difficult to convert it and I preferred to convert the wing only and put it in the chassis that is already in rfactor, the only detail is that it does not have the radiators in the tracer tires .. but I think it's fine .. obviously the car already has raining light and blackfires .. and I put it in the line of only registered cars for Spain
[img]
https://i.servimg.com/u/f62/19/91/94/26/mclare11.jpg
[img]
https://i.servimg.com/u/f62/19/91/94/26/mclare12.jpg
[img]
https://i.servimg.com/u/f62/19/91/94/26/mclare13.jpg
[img]
https://i.servimg.com/u/f62/19/91/94/26/mclare14.jpg

SvartDag

Pedal Kart driver





Messages

: 6


Date d'inscription

: 2018-05-25



Thank you all for the support, if you like tell me, the only detail is that i already explore all the mods of f1c 1978 that exist in search of the mclaren m27 and I did not find it ... and I did not find the chassis with the tracer radiators of the mclaren m26 .. is the only the things I need to convert .. please if someone has them, you could give it to me .. for now I have to add some redlamp for some cars like the williams fw006 .. but it is not very complicated ... so, I would like to know if you want to upload a link these conversions I have done or want to wait (since I upload the complete mod with all cars with raining light and blackfires .. and also with the conversions and missing pieces that I convert).. . Do you prefer to wait or i upload the models that I converted for now?.. i repeat, I do not earn any credit for this, I just do it to have fun and convert cars and missing pieces for this fantastic mod!

SvartDag

Pedal Kart driver





Messages

: 6


Date d'inscription

: 2018-05-25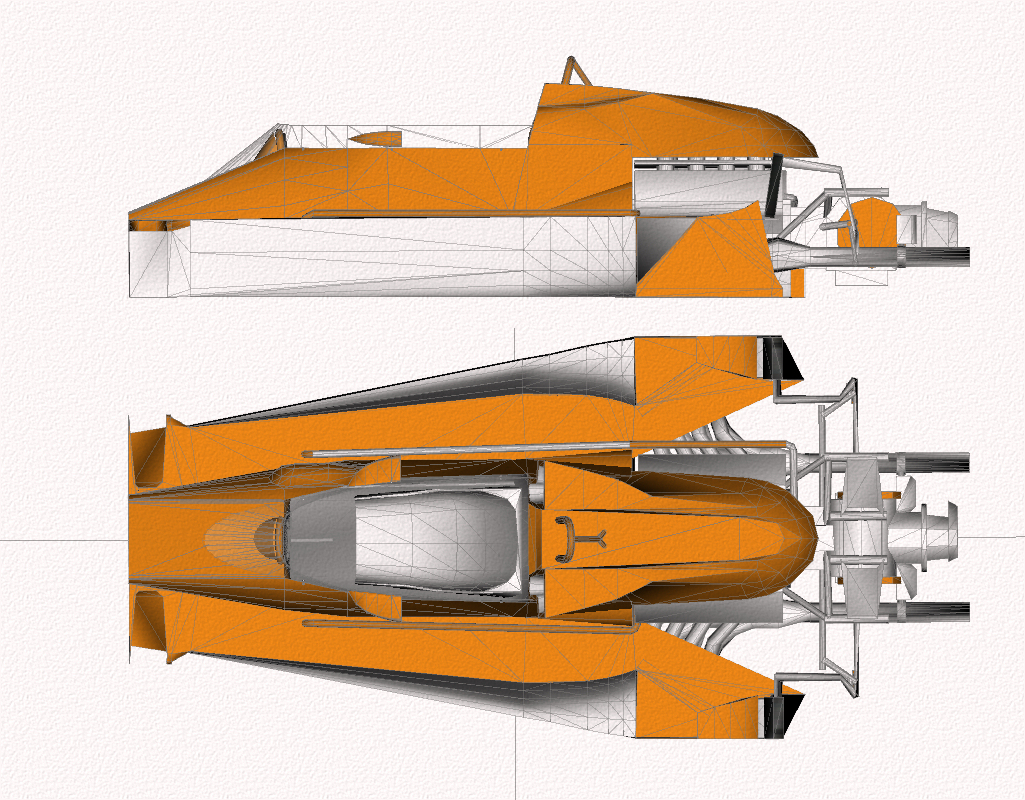 McLaren - Radiators

LINK : mediafire.com file/wmex522e12tnbfj/M26_RAD.zip/file


I did not think that from this my old post someone would have rescued the intention to do something very nice, but given the situation I can thank this new guy for all the time he has spent to realize the parts not present in the rFactor version. The McLaren with the radiators I realized with the first version of 3dSimEd taking the radiators from another car to fit the car used for rFactor. I no longer have the car but I have recovered something through the temporary files that Zmodeler 2 creates, and so I could give this little gift to you.

I think that your file sharing work for rFactor is better to create it in the TOPIC rFactor that you find in this forum, a space where you can find most of what I've done in the past because this is a topic dedicated to F1C. Release of the improved cars for rFactor with a good indication of the original authors could solve many of your doubts. In addition to Luigi 70 who built several cars for this season, there is also Mansell5 who has expressed a positive opinion about your work and that you can then proceed in your intent if you wish.
Personally I expected the release of the season 1978 to use the Brabham that I liked a lot and now that everything seems to have turned off but instead it was nice to see someone who has reevaluated a MOD so beautiful and efficient.

De Lacrowe

F1 Driver





Messages

: 635


Date d'inscription

: 2015-01-14


Age

: 39


Localisation

: Italy



Hi SvartDag!
For this McLaren (test car) can use this filter .Veh:
1978_HuntT
.Veh
DefaultLivery="
M26E-07HUN-T.dds
"
//////////////////////////TEAM HISTORY AND INFORMATION///////////////////////////////////////////
Number=07
Team="McLaren M26E"
PitGroup="Group2"
Driver="James Hunt"
Description="#07 James Hunt T"
Engine="Ford"
Manufacturer="McLaren"
Classes="F1_1978, Test"
FullTeamName="McLaren M26E"
TeamFounded=1966
TeamHeadquarters="England"
TeamStarts=
TeamPoles=
TeamWins=
TeamWorldChampionships=2
Category="F1_1978, Marlboro Team McLaren"


Mansell5

Sunday Driver





Messages

: 13


Date d'inscription

: 2016-04-04


Localisation

: Argentina



Page 3 of 3 •

1, 2, 3

---
Permissions in this forum:
You
cannot
reply to topics in this forum