Guys, I have a doubt concerning the mirrors.
I remember Luigi taught me how to do that long ago, but after my hiatus away from modding, I practically had to start working on ZModeler from scratch and now I have come across this doubt.
Maybe someone in the group can help me with it.
I would like to know if there is any way to adjust the quality and position of the mirrors in ZMod without actually having to reset the UV all the time I am going to work with them.
All the tutorials I have seen so far start the UV Mapping from zero and what I am looking for is to make changes in UV Maps already set due to problems resulting from conversions. I have already tried a couple of alternatives but ZModeler only shows the mirror surfaces for me to work with them when I reset the UVs. Any tutorial, if not a direct answer to this doubt, would be greatly appreciated.
Best wishes.

d4nf1c

Competition racer





Messages

: 128


Date d'inscription

: 2016-06-12



There is a tip here about fixing reversed mirrors when converting from GRT2 to rF.
load the material in 3dSimEd and choose Re-Scale Texture, then add a minus in front of the Scale V which is the vertical plane. Scale U represents the Horizontal plane.
3dsimED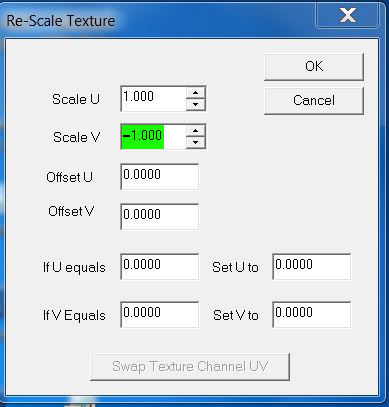 It can not be of any help, but I can advise

De Lacrowe

F1 Driver





Messages

: 590


Date d'inscription

: 2015-01-14


Age

: 39


Localisation

: Italy



As I mentioned before, Ms. De Lacrowe, ANY help would be greatly appreciated.

I'll make sure I'll try this when I have the opportunity. Thanks a lot.
3DSimEd sure made it simpler to fix the position of the rainlight in the past.
Maybe that was the clue I needed to solve the position (and size) of mirrors as well.
Thanks yet again.
Best wishes.

d4nf1c

Competition racer





Messages

: 128


Date d'inscription

: 2016-06-12




---
Permissions in this forum:
You
cannot
reply to topics in this forum