Page 11 sur 11 •

1, 2, 3 ... 9, 10, 11
You will notice the work on the models has been done with a lot of attention to details, race after race.
Neil's stupendous rendition of the RE30 can be seen here in the three times Prost won a race, in his homeland France, in the Netherlands and in Italy, and in Arnoux's second place in Austria.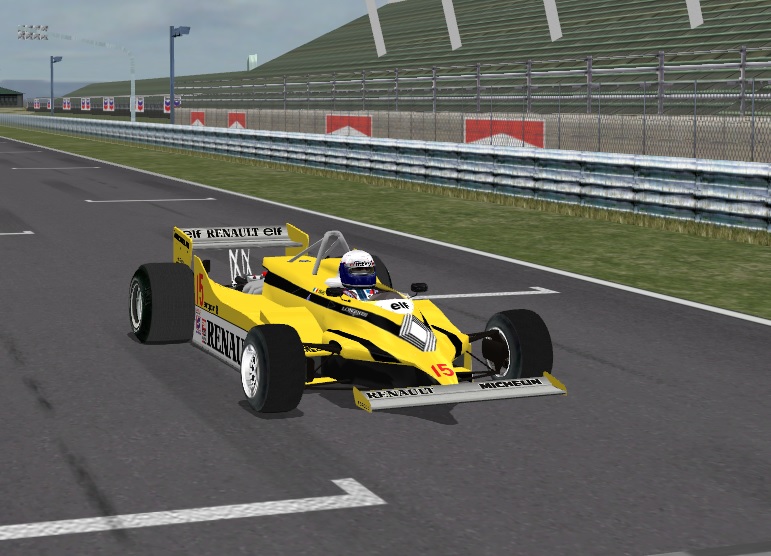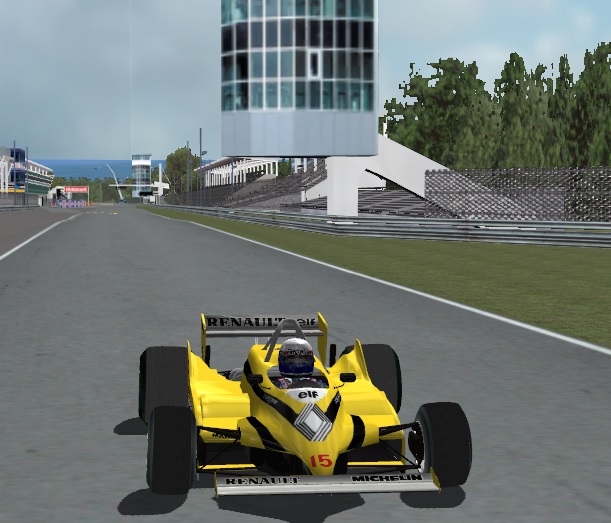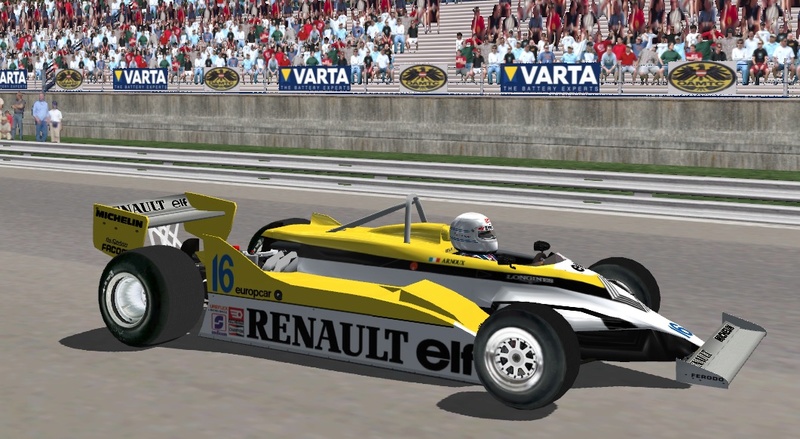 You'll also realize the noticeable differences between the front wings and rear wings as you advance through the season in all models, front runners or backmarkers.
The models for this season end with Neil's rendition of the Lotus 81B and Luigi's sure-to-be-amazing work on the 87 and on a not-so-hidden Easter Egg which, if you followed the topic so far or if you know a little bit more about the season of 1981, you will find out it's easy to guess.
Dernière édition par d4nf1c le Dim 12 Nov - 23:30, édité 1 fois

d4nf1c

Competition racer





Messages

: 106


Date d'inscription

: 12/06/2016



hmmmmm this looks so promizing

Very good! Looking forward


titi01170

Sunday Driver





Messages

: 23


Date d'inscription

: 07/05/2016




De Lacrowe

F1 Driver





Messages

: 536


Date d'inscription

: 14/01/2015


Age

: 38


Localisation

: Italy



And here's 81B, with Mansell and De Angelis.
One take with De Angelis and the Argentinean skyline. The other with Mansell's Belgian car on spinner.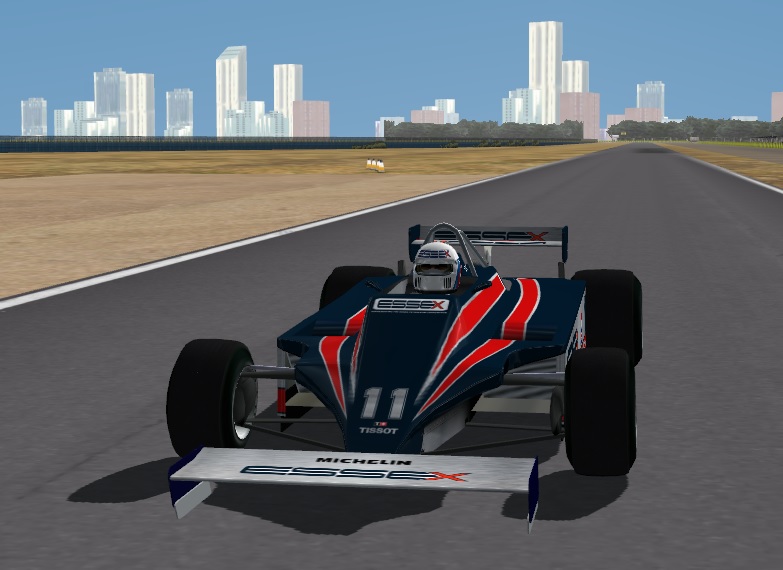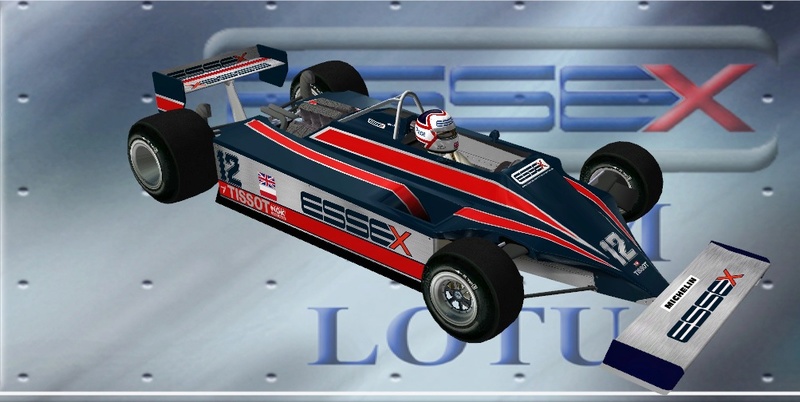 Next and last: Luigi's 87 completes the list of 17 teams and 25 models this year had.
After that, I'll still have the consolidation phase for Arrows, Tyrrell, Alfa, Renault and Lotus, readmes and thank you notes, and it'll be ready for a version 1.0.
Can't promise anything, once again, but Christmas is around the corner. Who knows?

d4nf1c

Competition racer





Messages

: 106


Date d'inscription

: 12/06/2016



..and now here they are!!!!
The most daredevil group of daffy drivers to ever whirl their wheels...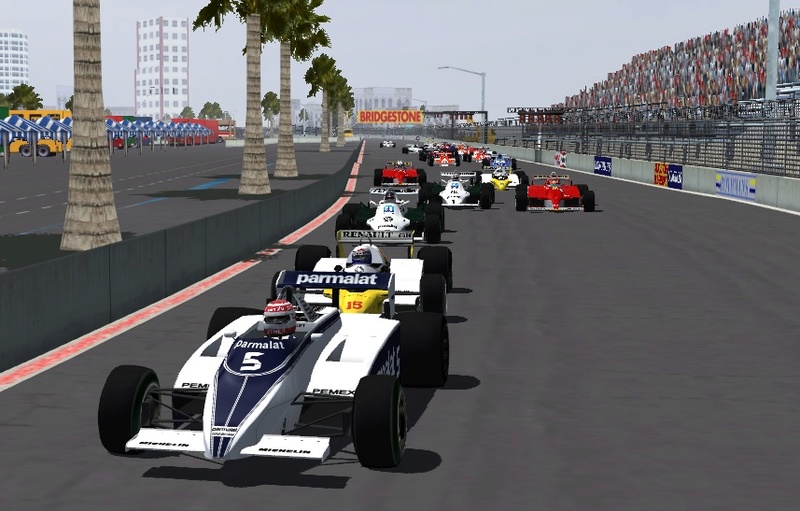 And away they go... on the way-out wacky races.

In one shot, Piquet takes the lead in Long Beach, followed closely by Prost and Reutemann.
Villeneuve comes round trying to snatch some positions early in the race, with Jones, Pironi, and Arnoux right behind.
Back there and leading the second group are Laffite and the Alfa Romeos.
I couldn't resist a pic of the first full grid, guys. For your viewing pleasure, coming soon.
To make the wait worth it, I'll be sending pics in race now with the full races I have at the moment, from Long Beach to Zolder.
Best wishes.
Dernière édition par d4nf1c le Ven 17 Nov - 10:57, édité 2 fois

d4nf1c

Competition racer





Messages

: 106


Date d'inscription

: 12/06/2016



Our fabulous Italian friend has delivered it once more.
Below, you'll find the final models missing for the season, the Lotus 87, in its many varieties all through 1981.
Here you have some pics of De Angelis in Monaco (on spinner) and in Italy, as well as Mansell in Las Vegas, where he finished fourth.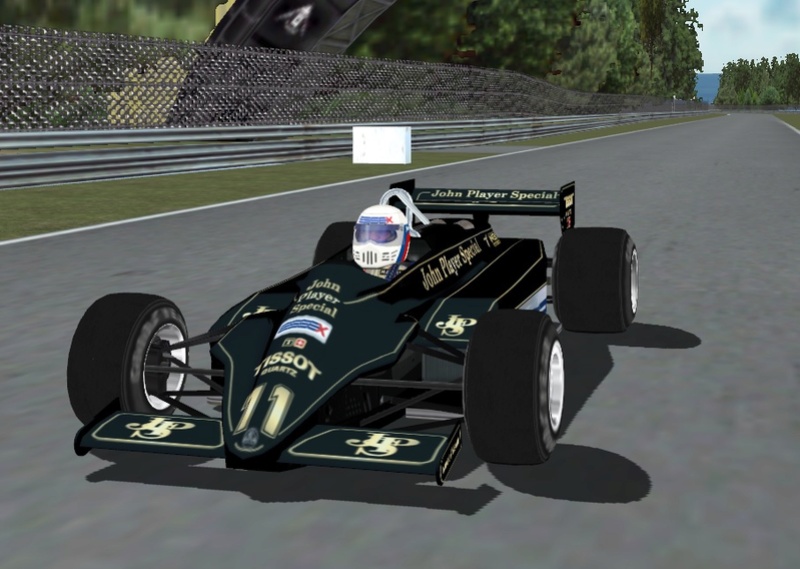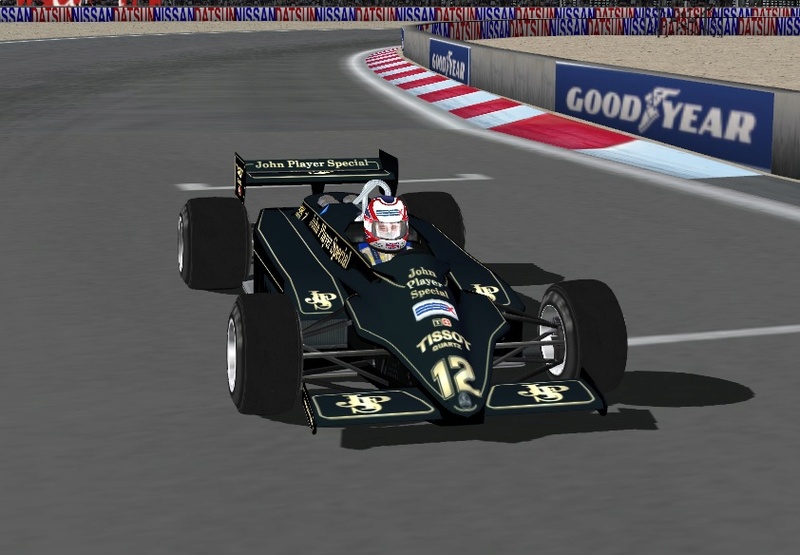 Now that is practically it, you guys. All the models are done. Neiln and I are now working on fixing some suspension issues we've left behind.
I still have five teams to consolidate and, as soon as I'm done with this, I'll search for the readme documentation related to the cars and tracks.
Hopefully, this will be over by late December, but since we discovered this suspension issue, I'm not counting on this. Most likely, in early January, you'll all be able to enjoy this amazing set of cars, carefully prepared by the two most talented and hard-working modders in our community. Neiln produced all the cars except Luigi 70's great Lotus 87, Ligier JS17 and a surprise car to be revealed upon release (as if you didn't know already) and all I can say is that they did an absolutely astounding work, either creating cars from scratch or taking advantage of some cars previously done, but still editing them to perfectly depict them as they were in 1981. To them both, all our care and respect. My most cherished modding teachers, you guys rock big time.
As soon as we have some news, I'll post it. Until then, I'll be releasing some full grid photos just for the sake of leaving you all a little more curious/hoping for the release of the mod.
All the best wishes to you people.


d4nf1c

Competition racer





Messages

: 106


Date d'inscription

: 12/06/2016



@ d4nf1c
Even good & kindly people like you , still do great this old game!


Luigi 70

F1 Driver





Messages

: 764


Date d'inscription

: 22/09/2014


Age

: 47


Localisation

: Naples



Page 11 sur 11 •

1, 2, 3 ... 9, 10, 11
---
Permission de ce forum:
Vous
ne pouvez pas
répondre aux sujets dans ce forum